U505.1 IEM R (USA version)
Ricevitore (disponibile solo negli USA)
Reliable in-ear monitoring with more than 100 m range
2, 10 or 30 mW ERP selectable transmission power
Convenient infrared frequency syncing
Individual user name assignment and memory for 10 custom presets
Extended frequency response
3-band EQ with parametric mids
Stereo and mono modes of operation
High-contrast OLED display
Transmitter with direct monitoring headphone output
Bodypack receiver with three selectable squelch levels
10 h of bodypack receiver operation on two AA batteries
U500® IEM transmitter compatible with U300® IEM bodypacks
Reliable in-ear monitoring with more than 100 m range
2, 10 or 30 mW ERP selectable transmission power
Convenient infrared frequency syncing
Individual user name assignment and memory for 10 custom presets
Extended frequency response
3-band EQ with parametric mids
Stereo and mono modes of operation
High-contrast OLED display
Transmitter with direct monitoring headphone output
Bodypack receiver with three selectable squelch levels
10 h of bodypack receiver operation on two AA batteries
U500® IEM transmitter compatible with U300® IEM bodypacks
Descrizione
Move freely on stage while the perfect monitor mix is delivered directly to your ears. U500® In-Ear Monitoring Systems feature 96 selectable channels and 2, 10 or 30 mW switchable RF output power for a transmission range greater than 100 m. Convenient infrared synchronisation of transmitter and receiver permits quick and trouble-free setup. The systems come with high-contrast OLED information displays and allow for individual user name assignment. In addition, you can save 10 custom presets. With a signal-to-noise ratio greater than 95 dB and less than 0,3% THD, the U500® In-Ear Systems' noise floor is exceptionally low.
Drawing little current only, the U500® IEM Bodypack Receiver operates up to 10 hours on two AA batteries. A volume control allows convenient in-performance monitoring level adjustment. Three selectable squelch levels ensure interference-free operation at all times.
Specifiche
Tipo di prodotto
Accessori per monitoraggio in-ear
Transmission frequency range
514 - 542 MHz
Modo di trasmissione
FM, mono/stereo
Risposta in frequenza
40 - 16000
Uscite audio
Jack stereo da 3,5 mm
Minima impedenza collegata
16 Ohm
Livello di uscita audio massimo
33 mW @ 16 Ohm mW, 80 mW @ 33 Ohm mW
Presa dell'antenna
Fissata alla cassa
Elementi di comando
Down, On / Off, Up, Volume
Indicatori
Display OLED multifunzione, RF (LED)
Alimentazione
2 x 1,5 V AA
Accessori (forniti in dotazione)
2 x batterie AA, Antenna
Caratteristiche
LED di stato della batteria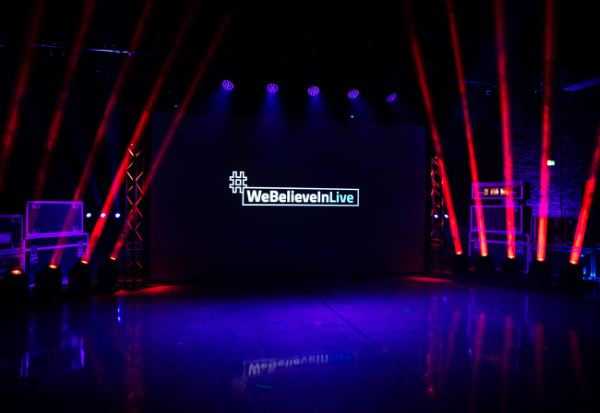 Press: Believe in Music, Believe in Live – Adam Hall Group Makes a Mark at Winter NAMM 2021
Per ricevere un preventivo per questo articolo, si prega di contattare il nostro ufficio vendite o di prendere un appuntamento con il nostro servizio esterno.
Adam Hall North America Inc.
sales.us@adamhall.com
+1 973-335-7888